Advisory Board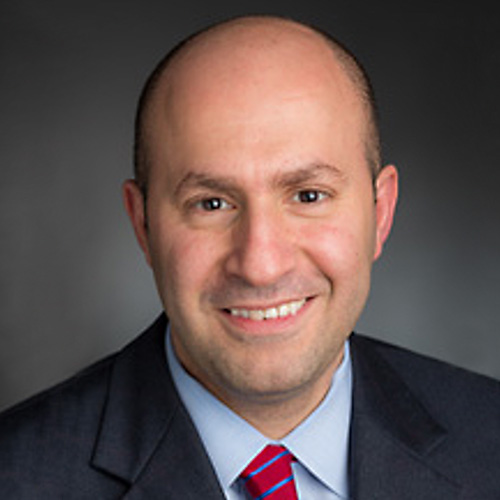 Toni K. Choueiri, M.D.
Director, Lank Center for Genitourinary Oncology,
Dana Farber Cancer Institute
Jerome and Nancy Kohlberg Chair and Professor of Medicine,
Harvard Medical School
Dr. Toni K. Choueiri is the Director of the Lank Center for Genitourinary (GU) Oncology at Dana-Farber Cancer Institute (DFCI) and Professor of Medicine at Harvard Medical School. He is the Co-leader of the Kidney Cancer Program at Dana-Farber/Harvard Cancer Center. Dr. Choueiri's work led to the development of novel experimental therapies in GU malignancies. In a series of New England Journal of Medicine (NEJM) articles on which he was either first or senior author, Dr. Choueiri and colleagues have made seminal observations that have defined and evolved the treatment of metastatic renal cell carcinoma (RCC) and led to the approval of several therapies such as Cabozantinib, Pazopanib, Avelumab+Axitinib, Cabozantinib+Nivolumab, and others, His research also focuses on the epidemiology, diagnosis, and treatment outcomes of GU cancers, especially through having co-established the International Metastatic RCC Database Consortium criteria for RCC risk stratification. His biomarker work has shed light on complex immunogenomics mechanisms contributing to response and resistance to targeted therapy and immunotherapy. He has also contributed to understanding of the underlying biology and rationale for therapies in rare histological variants of RCC such as papillary and sarcomatoid RCC. Dr. Choueiri has received research funding from the NCI, the Department of Defense (DOD), the American Society of Clinical Oncology (ASCO), and industry partners. He lectures frequently throughout the United States and around the world. He has over 600 PubMed-indexed publications and is the lead investigator of multiple national and international phase I-III clinical trials in GU cancers.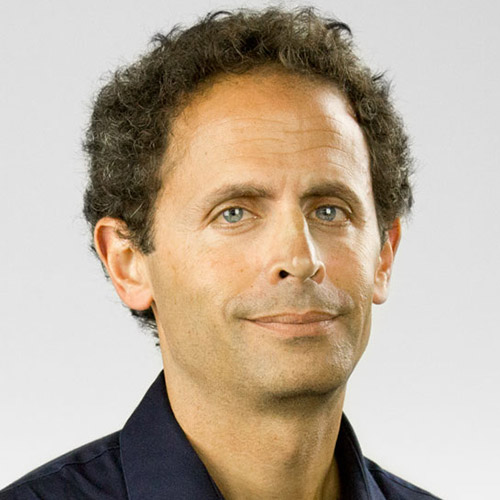 Benjamin F. Cravatt, Ph.D.
Professor and Gilula Chair of Chemical Biology, The Scripps Research Institute
Benjamin F. Cravatt is a Professor and the Gilula Chair of Chemical Biology in the Department of Chemistry at The Scripps Research Institute. His research group is interested in developing chemical proteomic technologies that enable protein and drug discovery on a global scale and applying these methods to characterize biochemical pathways that play important roles in human physiology and disease, especially as pertains to the nervous system and cancer. Professor Cravatt obtained his undergraduate education at Stanford University, receiving a B.S. in the Biological Sciences and a B.A. in History. He then received a Ph.D. from the Scripps Research Institute (TSRI) in 1996. Professor Cravatt joined the faculty at TSRI in 1997. He is the co-founder and scientific advisor at Activx Biosciences, Abide Therapeutics, and Vividion Therapeutics. His honors include a Searle Scholar Award, the Eli Lilly Award in Biological Chemistry, a Cope Scholar Award, the ASBMB Merck Award, the AACR Award for Outstanding Achievement in Chemistry in Cancer Research, and memberships in the National Academy of Sciences and American Academy of Arts and Sciences.
Tom Dubensky, Ph.D.
Founder and Advisor
Dr. Dubensky was the founding CEO of Tempest from 2017-2021 and the company's president from 2021-2023. He brings significant expertise in the discovery, development and translation of novel small molecule, biologic and vector-based cancer therapies, having advanced several first-in-human drug candidates. Dr. Dubensky previously held roles leading discovery biology, development and clinical translation in cancer immunotherapy and infectious disease indications at multiple biotech companies, including Viagene, Chiron, Onyx, Cerus and Immune Design. He has an extensive publication and patent record. Dr. Dubensky received his BA in Bacteriology and Immunology from the University of California, Berkeley, his PhD at the University of Colorado Health Sciences Center, conducted his post-doctoral studies at Harvard Medical School in the Department of Pathology and received executive training at the University of California, San Diego, Executive Program for Scientists and Engineers.
Raymond N. DuBois (Ray), M.D., Ph.D., is Dean of the College of Medicine at the Medical University of South Carolina, a Distinguished University Professor and Director of the Hollings Cancer Center. Prior to serving in these roles, he was Executive Director of the Biodesign Institute in Arizona (ASU) with a joint appointment as Professor of Medicine in the Mayo College of Medicine, Arizona. From 2007 to 2012, he was Provost and Executive Vice President at the University of Texas MD Anderson Cancer Center. During his tenure at Vanderbilt University Medical Center (1991-2007) he served as Director of Gastroenterology, Hepatology & Nutrition as well as Director of the Vanderbilt-Ingram Cancer Center. In 2015 he was honored by inclusion as an honorary member in the Tinsley Harrison Medical Society at Vanderbilt.
Dr. DuBois is an internationally renowned expert known for his work elucidating the role of inflammation and inflammatory mediators in the progression of colon cancer. His work and other studies led to a better understanding of the molecular basis for anti-inflammatory agents, like aspirin, in reducing cancer risk. His studies also led to clinical trials, showing how drugs that inhibit this pathway could prevent or intercept the process of the development of some types of cancer.
Dr. DuBois is a member of the National Academy of Medicine, a Fellow of the American Association for the Advancement of Science (AAAS), the Academy of the American Association for Cancer Research (AACR), the American Gastroenterology Association (AGA) and the Royal College of Physicians (London). In 2019, he was selected for the AACR Margaret Foti Award for Leadership and Extraordinary Achievements in Cancer Research.
Other major awards for his cancer prevention research include the Richard and Hinda Rosenthal Research Award, the Dorothy P. Landon-AACR Cancer Prize and the Anthony Dipple Carcinogenesis Award from Oxford University Press. He is also a past president of the AACR, the Southern Society for Clinical Investigation, and the International Society for Gastrointestinal Cancer. In 2018, he was named to the steering committee for the AACR Academy, and selected as a Vice Chair for the Stand Up to Cancer (SU2C) Scientific Advisory Board. He is also a member of the American Clinical and Climatological Association, the Association of American Physicians and the American Society for Clinical Investigation. Dr. DuBois continues to serve as an editor-in-chief for Cancer Prevention Research, published by AACR. He also Chairs the Board of Scientific Counselors (Clinical & Epidemiologic Studies) for the National Cancer Institute in Bethesda, MD, the scientific board for the German National Cancer Institute (DKFZ) in Heidelberg as well as the advisory board for the German National Center for Tumor diseases (NCT).
During his career as a physician-scientist, he has published over 160 peer reviewed research articles, more than 60 review articles, 25 book chapters, and three books. His work has been cited over 60,000 times with an H-index of 111 according to Google Scholar. He is also a co-inventor of a method to identify and target cellular genes needed for viral growth as well as cellular genes that function as tumor suppressors in mammals.
Dr. DuBois earned a bachelor's degree (Biochemistry w/honors) from Texas A&M University (College Station) and a Ph.D. (Biochemistry) from The University of Texas Southwestern Medical Center (Dallas). He obtained a medical degree from The University of Texas School of Medicine (San Antonio), followed by completion of an Osler Medicine internship/residency, and a gastroenterology fellowship at the Johns Hopkins Hospital in Baltimore. While at Hopkins he studied under Nobel Laureate Daniel Nathans as a Howard Hughes Research Associate. In 2007 he was honored by Johns Hopkins University by being inducted into the Hopkins University Society of Scholars.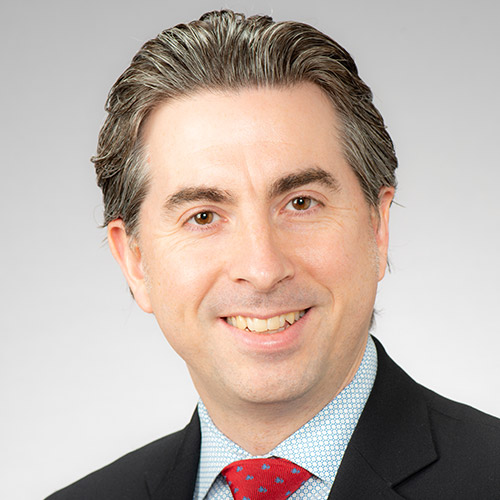 Jason J. Luke, M.D.
Associate Professor of Medicine, University of Pittsburgh
Dr. Luke is Director of the UPMC Hillman Cancer Center (HCC) - Cancer Immunotherapeutics Center and an Associate Professor of Medicine at the University of Pittsburgh. Dr. Luke specializes in early phase drug development for solid tumors (particularly novel immunotherapeutics and biomarkers of immunotherapy activity) as well as the management of cutaneous oncology and melanoma. Dr. Luke directs the Translational Immuno-Informatics Laboratory which investigates large scale informatic approaches to advance cancer immunotherapy. Dr. Luke is an active internationally recognized translational investigator leveraging work from his laboratory into more than 10 investigator-initiated, NCI CTEP and/or cooperative group clinical trials and acting as the international PI on registration intent industry studies. Some of these studies have changed the standard of care and are cited in the National Comprehensive Cancer Network guidelines. Dr. Luke is currently supported by a DOD award and is co-PI for the HCC UM1 NCI Phase I grant. Dr. Luke has received numerous awards including the Melanoma Research Foundation Humanitarian Award, Crain's 40 under 40, Department of Defense Career Development Award, Paul Calabresi Career Development in Clinical Oncology Award (K12), ASCO Merit Award as well as Young Investigator Awards from the Melanoma Research Alliance, the Cancer Research Foundation and the Conquer Cancer Foundation of ASCO. Dr Luke has been a review panel member for the NIH R21 and DOD immunotherapy/melanoma grant review panels and has been the ASCO Scientific Committee chair for Melanoma. Dr. Luke is currently a Senior Editor at Clinical Cancer Research, Melanoma and Skin Cancer Editor at Cancer as well as the Social Media (@jasonlukemd) and an Associate Section Editor at the Journal for Immunotherapy of Cancer. Dr. Luke received his M.D. from Rosalind Franklin University of Medicine and Science in Chicago and trained at Boston University Medical Center (Medicine) as well as Weill Cornell Medical College and Memorial Sloan-Kettering Cancer Center in New York City (Medical Oncology). Dr. Luke has held prior tenure-track faculty positions at Harvard Medical School and Dana-Farber Cancer Institute as well as the University of Chicago.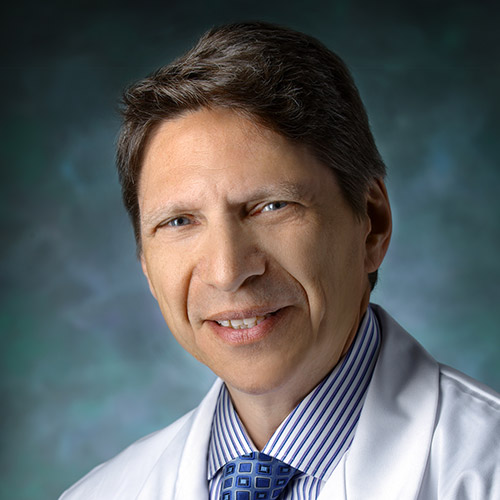 Drew M. Pardoll, M.D., Ph.D.
Abeloff Professor, Oncology
Director, Bloomberg, Kimmel~Institute for Cancer Immunotherapy
Director, Cancer Immunology
Johns Hopkins University School of Medicine
Dr. Pardoll is an Abeloff Professor of Oncology, Medicine, Pathology and Molecular Biology and Genetics at the Johns Hopkins University, School of Medicine. He is the Director of the Bloomberg~Kimmel Institute for Cancer Immunotherapy and Director of the Cancer Immunology Program at the Sidney Kimmel Comprehensive Cancer Center at Johns Hopkins. Dr. Pardoll attended Johns Hopkins University, where he earned his M.D., Ph.D., in 1982 and completed his Medical Residency and Oncology Fellowship in 1985. He then worked for three years at the National Institutes of Health as a Medical Staff Fellow. Dr. Pardoll joined the departments of oncology and medicine in 1988. Dr. Pardoll has published over 300 papers as well as over 20 book chapters on the subject of T cell immunology and cancer vaccines. He has served on the editorial board of the Journal of the National Cancer Institute and Cancer Cell, and has served as a member of scientific advisory boards for the Cancer Research Institute, the University of Pennsylvania Human Gene Therapy Gene Institute, Biologic Resources Branch of the National Cancer Institute, Harvard-Dana Farber Cancer Center, Cerus Corporation, Global Medical Products Corporation, Genencor Corporation, CellGenesys Corporation, Mojave Therapeutics, the American Association of Clinical Oncology and the American Association of Cancer Research. Dr. Pardoll has made a number of basic advances in Cellular Immunology, including the discovery of gamma - delta T cells, NKT cells and interferon-producing killer dendritic cells. Over the past two decades, Dr. Pardoll has studied molecular aspects of dendritic cell biology and immune regulation, particularly related to mechanisms by which cancer cells evade elimination by the immune system. He is an inventor of a number of immunotherapies, including GVAX cancer vaccines and Listeria monocytogenes based cancer vaccines. Dr. Pardoll's basic immunology discoveries include the identification of -T cells, NKT cells and IKDC. He elucidated the role of Stat3 signaling in tumor immune evasion and in Th17 development, leading to the discovery that Stat3-driven Th17 responses promote carcinogenesis. Dr. Pardoll discovered one of the two ligands for the PD-1 inhibitory receptor and leads the Hopkins cancer immunology program that developed PD-1 pathway-targeted antibodies, demonstrating their clinical activity in multiple cancer types. His more than 300 articles cover cancer vaccines, gene therapies, cancer prevention technologies, recombinant immune modulatory agents for specific pathways that regulate immunity to cancer and infectious diseases.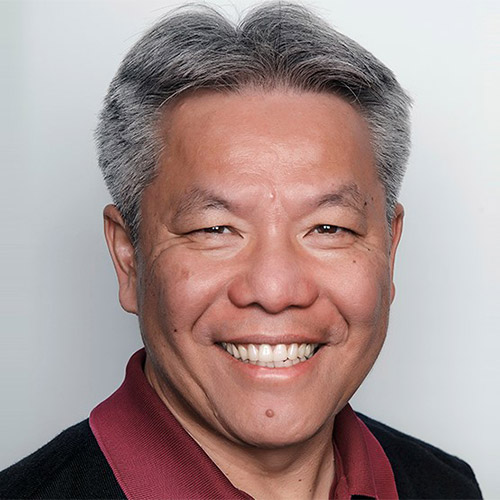 Dr. Prasit previously served as a Director at Tempest Therapeutics and the CEO of Inception Sciences. Prior to Inception, he was founder and CSO of Amira Pharmaceuticals, which was acquired by Bristol-Myers Squibb. He has more than 20 years of experience in pharmaceutical research and management serving in various positions with Merck Frosst Canada and then Merck San Diego. During this time, he played a pivotal role in the discovery of multiple marketed drugs and is widely recognized for his accomplishments as a drug hunter.
Dr. Prasit received his B.Sc. from UCL, London University, and his Ph.D. from Victoria University of Wellington in New Zealand and was a postdoctoral fellow at Princeton University.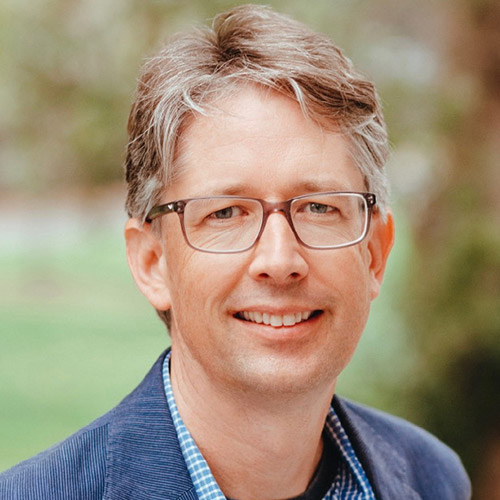 Russell Vance, Ph.D.
Professor, Molecular and Cell Biology
Investigator, Howard Hughes Medical Institute
University of California, Berkeley
Russell Vance grew up in Canada where he attended Queen's University in Kingston, Ontario for his undergraduate (Biochemistry) and master's (Philosophy of Science) degrees. He obtained his PhD in Immunology from the University of California, Berkeley, under the mentorship of David Raulet. His postdoctoral work was with John Mekalanos and William Dietrich at Harvard Medical School. Since establishing his lab at UC Berkeley in 2006, Vance has been interested in identifying the molecular mechanisms underlying innate immune recognition of bacterial pathogens. He is particularly well known for his lab's work on inflammasomes and the discovery that cyclic-di-nucleotides are direct agonists of STING. Since 2013, Vance has been an Investigator of the Howard Hughes Medical Institute. He is also a Fellow of the American Academy of Microbiology. In 2020, he was awarded the William B. Coley Award for Basic and Cancer Immunology by the Cancer Research Institute.