We are an experienced team with diverse backgrounds working to make a difference for cancer patients.
The people at Tempest have come together to discover and develop novel therapeutics to treat cancer – a challenging goal, but worth it. Although it's nice to have, hope isn't a strategy for success, so we seek colleagues across all functions who can hit the ground running and share our passion for patients, science, and drug development. We have established and plan to nurture a culture that is inclusive and embodies the company's Guiding Principles. People of color and those who are part of underrepresented groups in the biotech industry are encouraged to apply for open positions.
Guiding Principles
The Tempest team believes in establishing a culture, as opposed to letting it happen. Consequently, we strive to adhere to our Guiding Principles, which provide the framework for a work environment that is constructive, productive and satisfying.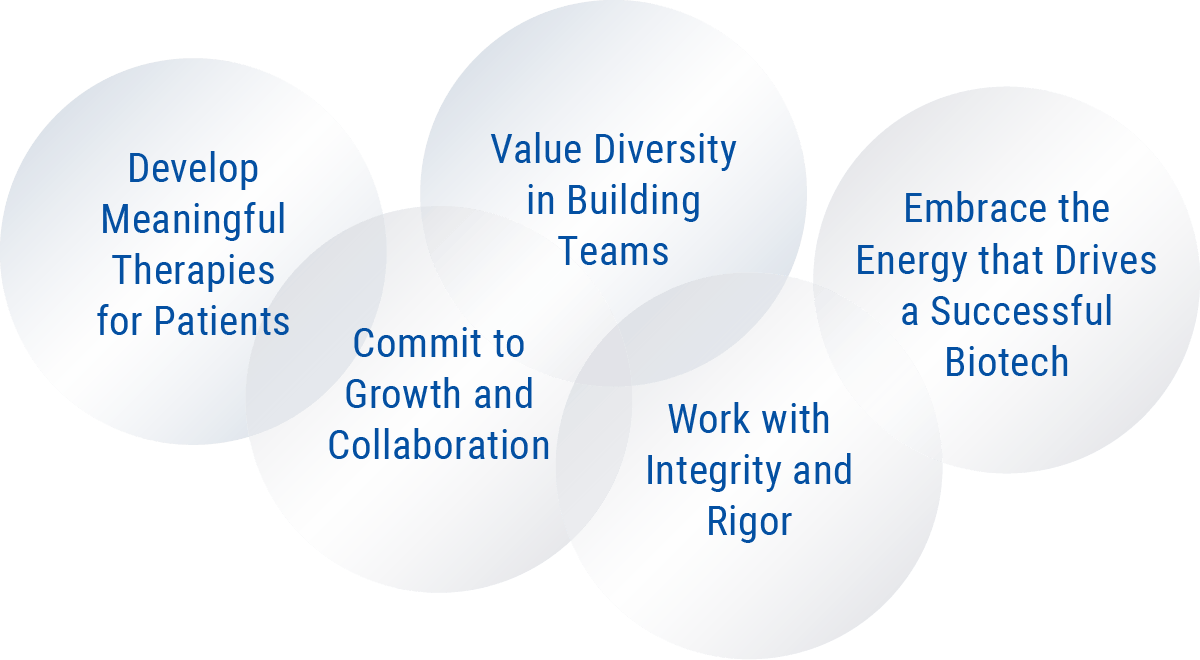 Valerie
Scientist, Biochemistry
Join Our Team
Associate Director / Director of Clinical Operations
Associate Director / Director Data Management
Corporate Counsel (Life Sciences)
Medical Director/Senior Medical Director

Please note: All open positions for Tempest Therapeutics, Inc. will be listed on this website and any communication from Tempest about open positions will come from a representative with a Tempest email address (@tempesttx.com). Further, we will never ask you to share private information (bank accounts, social security #) via email, chat or text. If you receive a suspicious message from someone purporting to be from Tempest Therapeutics or if you believe you are a victim of fraud, please visit the FTC website to file a report.
Tempest Therapeutics, Inc. is an Equal Opportunity Employer and all applicants will be considered for employment without regard to race, color, religion, sex, sexual orientation, gender identity, national origin, veteran or disability status.
Life at Tempest