Development Pipeline
Tempest is developing a first-in-class oncology pipeline of small molecule therapeutics with broad commercial potential. The product candidates are designed to treat cancer by direct tumor killing, activating tumor-specific immunity, or a combination of both mechanisms.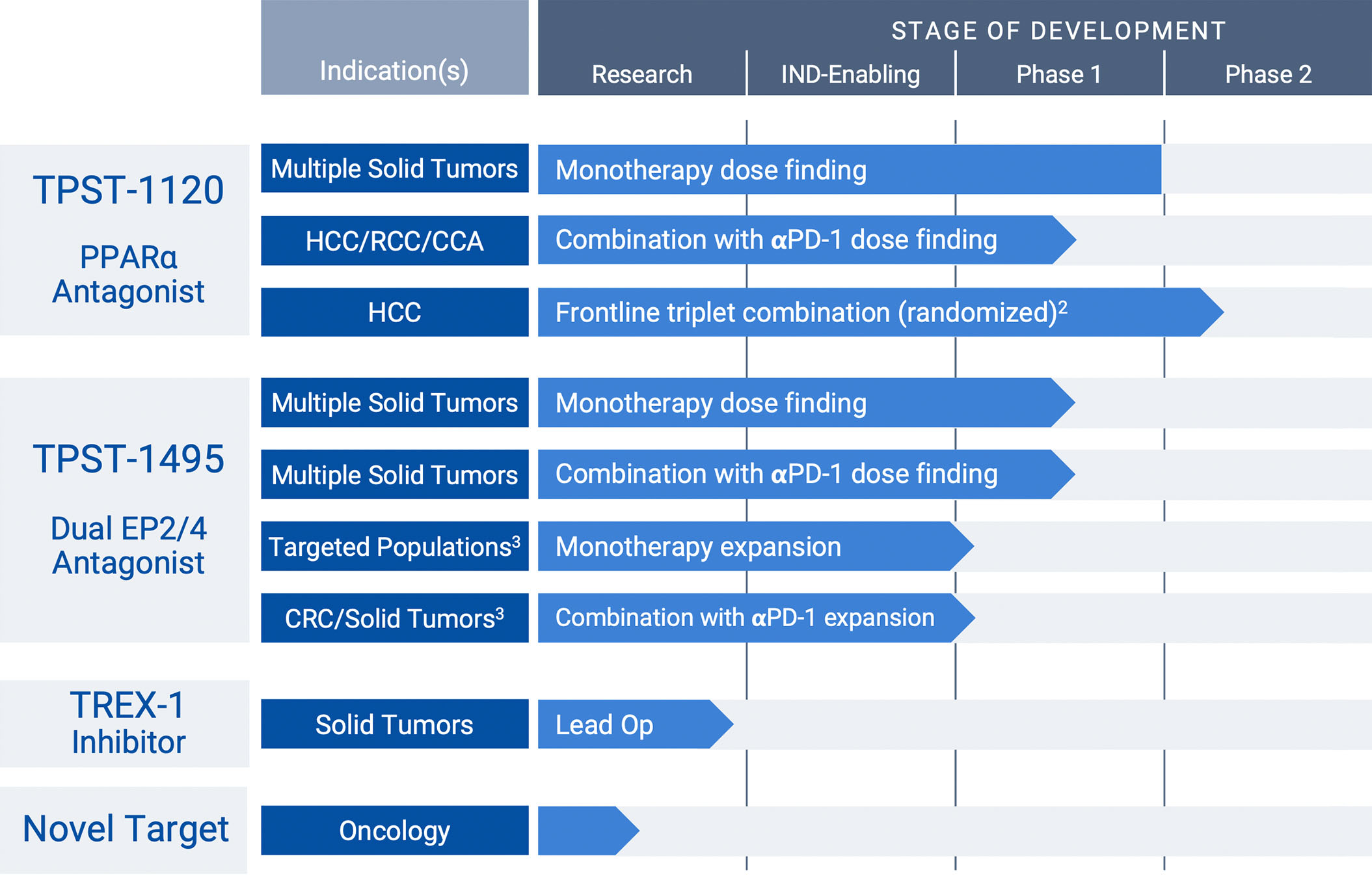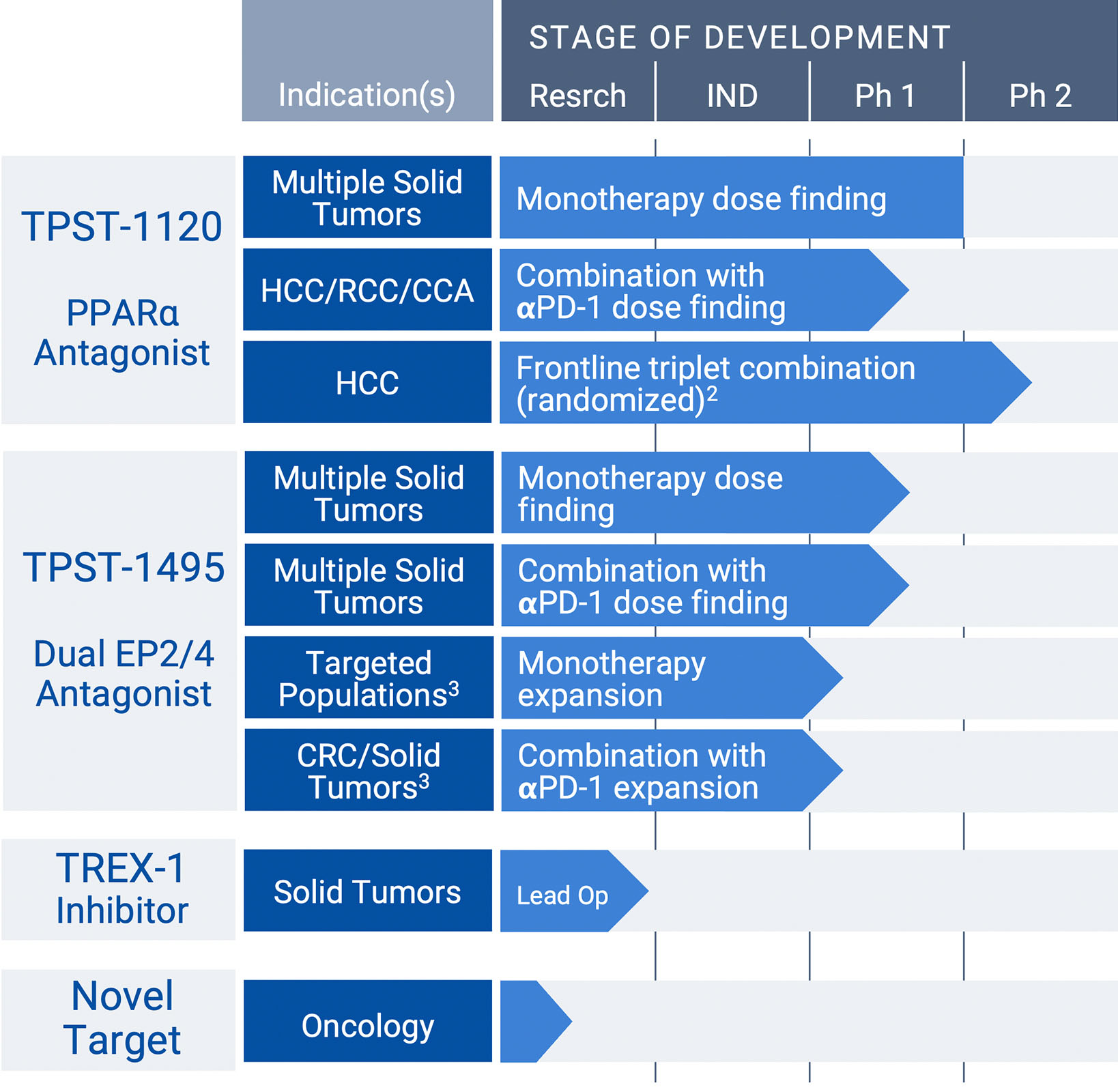 "HCC" hepatocellular carcinoma, "RCC" renal cell carcinoma, "CCA" cholangiocarcinoma, "CRC" colorectal cancer
1 Timing is an estimate based on current projections. 2 Pursuant to a collaboration with Roche; TPST retains all product rights. 3 Expansions in select indications and a biomarker-positive, indication-agnostic basket cohort.
Programs
TPST-1120 (PPARα antagonist)
A first-in-class antagonist selective for peroxisome proliferator-activated receptor alpha (PPARα). PPARα is a transcription factor that regulates fatty acid oxidation (FAO) and inflammation and is over-expressed in many cancers. Hepatocellular carcinoma (HCC), cholangiocarcinoma (CCA) and renal cell carcinoma (RCC) all express high levels of PPARα and its multiple target genes. TPST-1120 has completed monotherapy dose escalation, and is progressing through a Phase 1/1b study in combination with nivolumab (NCT03829436) and a randomized Phase 1b/2 study in combination with atezolizumab (TECENTRIQ®) and bevacizumab (Avastin®) in frontline patients with advanced hepatocellular carcinoma (HCC) pursuant to a collaboration with F. Hoffmann-La Roche Ltd.
TPST-1495 (dual EP2/ep4 antagonist)
A first-in-class antagonist selective for two receptors in the prostaglandin (PGE2) pathway, EP2 and EP4. Prostaglandins are expressed by advancing tumors and signaling through both EP2 and EP4 drives both tumor growth and immune suppression. The EP2 and EP4 receptor targets are highly expressed in diverse malignancies, including colorectal, lung, gastric and endometrial cancers. TPST-1495 is progressing through Phase 1/1b monotherapy and combination studies.
TREX-1 (inhibitor)
A first-in-class inhibitor of the cytosolic dsDNA exonuclease TREX-1, an enzyme that regulates cGAS/STING pathway signaling and immune recognition and has increased expression in tumors. An orally available TREX-1 inhibitor should preferentially localize activation of STING to the tumor microenvironment (TME) and initiate priming of tumor-specific cytolytic T cells broadly across distinct metastatic lesions having unique antigenic repertoires. Tempest is currently advancing the program through lead optimization.